2020.11.24 [Tue.] (16:30 - 18:00)
EPW members: ¥6,500
Non-members :¥8,500
A small flower shop "The Wagon" running on the 1st floor of EAT PLAY WORKS. Representative Zama Akiva will teach you how to make a flower swag. We plan to make a green monotone swag that fits any interior together. You can have it for a long time as it will be dry as it is until Christmas as well as after Christmas.
Why don't you make a special swag of "The Wagon"style ? You can enjoy the fresh and good scent!
*Personal belongings:Apron (You don't have to bring it if you don't have. )
*There are 10 places.
*Make the payment on that day.(Cashless apps)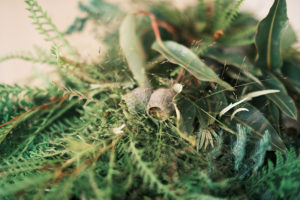 PROFILE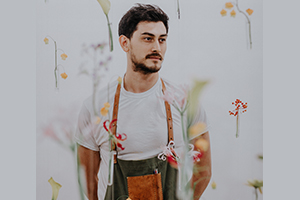 Akiva Zama
Born in Tokyo and raised in Seattle.
He learned European style flower arrangement by himself based on his sensitivity that grew up with nature since he was little. He is active in the world as a flower artist. After working on numerous events, he established "Hana-tombo" in 2017, which he represents. In the same year, the wedding production business also started.He has a wide range of activities overseas and participated in the Singapore Garden Festival, which is one of the largest flower events in the world.Also in charge of a special lecturer at a design school in Beijing.Participated in the "World Flower Garden Show" held every year at Huis Ten Bosch in Nagasaki and won a prize.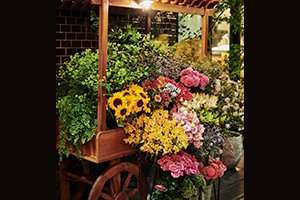 The Wagon
A small flower shop "The Wagon" at the 1F terrace of EAT PLAY WORKS Hiroo.A wagon for selling flower arrangements produced by "Hana-tombo", which expresses various arts through flowers.
The Wagon sells seasonal flowers and arrangements under the theme of "Why don't you bring flowers with you as a small gift".Arrangements and bouquets by Zama Akiva can also be ordered.
http://www.hanatombo.com/
Contact