2020.12.18 [Fri.] (18:00 - 21:00)
EPW members: free
non-member :1content ¥15,000 / 2contents ¥25,000
~Unconditional Self Love Series~ By AYA JEAN SPECIAL WORKSHOP with Melody Yoko
"INNER & OUTER BEAUTY"

Part1
Inner Beauty "Grounding through self-care "6PM-7:15PM
ー Self-love starts with self-compassion
ー Increase your self-love tools & love yourself! (Affirmation, mirror work, vision board, elemental rituals, etc.)
ー Grounding through body care (diet, exercise, lifestyle, etc.)
What is Inner Beauty?
"Inner beauty" is a glow that comes from having a healthy body, mind, and soul. It is all about creating, nurturing, and protecting our inner beauty. When we have toxins inside despite how we may appear on the outside, we will have continuous problems including restlessness in our hearts. By learning to heal ourselves and staying inspired, our cells will be activated and we will feel their positive effect on body, mind and soul. We can feel grounded any time, anywhere, with anyone (!).

Part2
Outer Beauty "How to Love Your Pictures"7:30 PM-8: 45PM
ー Fake it till you make it (9 facial expression lessons)
ー Overcoming body shame (7 posing lessons)
ー Shift your perspective (mindset lessons) & how to take group shots, etc.
What is Outer Beauty?
"Outer beauty" is about physically expressing our healthy body, mind and soul. It is about allowing our inner glow to radiate in ways anyone can see and feel us!
Acquiring practical tools that can easily be incorporated into our daily lives will not only improve our mindset: they will also result in positively affecting those around us! Learn the techniques from a top model and be your best version for a happy life!
Special bonus!
#1 – Affirmation Card
#2 – Photos with Melody Yoko
#3 – Cheki time!
Check out "AJ Pep Talk with Melody Yoko & AYA JEAN" (2HR) consultation for more!
Note: Prepare to be reborn.
Follow us at @ melody.yoko & @ayajeanstylecoach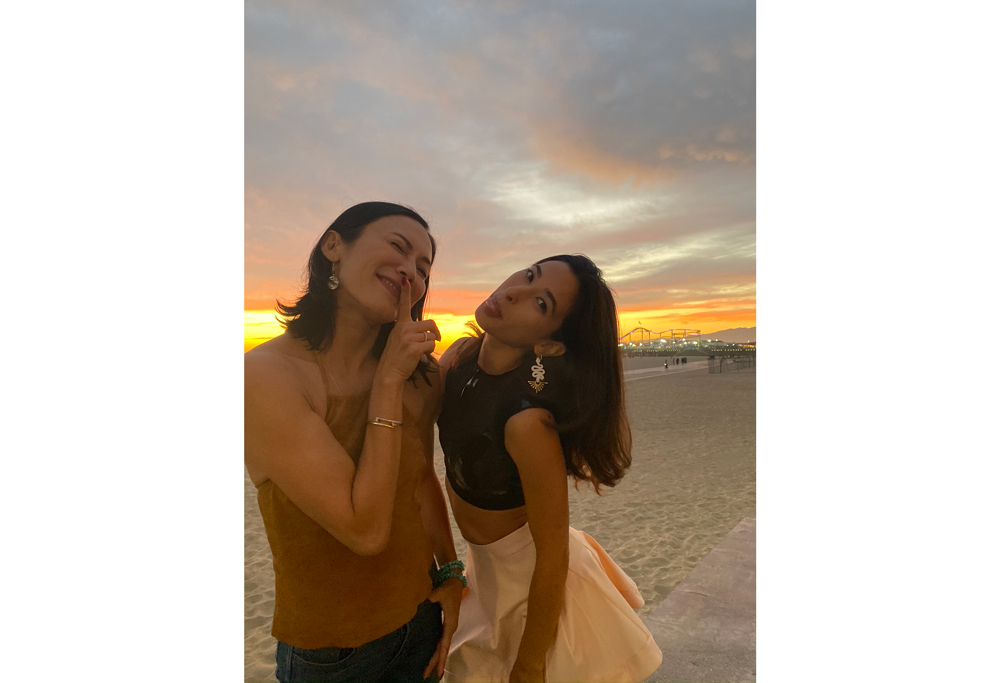 PROFILE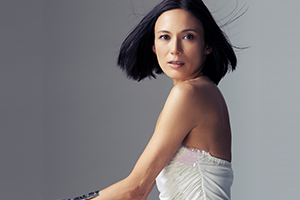 AYA JEAN
Style & Confidence Coach/TEDx Speaker/Author
Hi! I'm AYA JEAN. I work as a Style Coach to help improve global change agents' images and as a Confidence Coach, focusing on Japanese women's empowerment. My main clients for style coaching consist of global public speakers who are making changes in the world, while my main clients for confidence coaching are women who struggle with their careers, relationships, parenting, and lifestyle.I love transforming our female clients into "Femme Fatale"s(& male clients into "Homme Fatal"s!) – the kind of strong, flexible and beautiful woman I aspire to be. My work consists of providing consultations and leading private and public workshops on empowering women, the Femme Fatale way!
Instagram @ayajeanstylecoach
http://ayajean.com/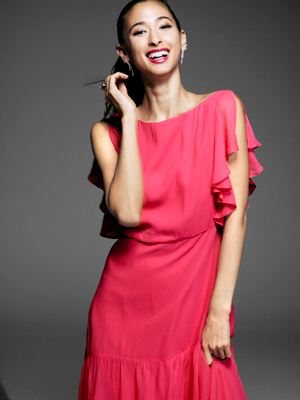 Melody Yoko
Actress / Model / AJ Certified CSC (Chief Supermodel Coach) / RYT Certified Yoga Instructor
Hello! I'm Melody! I am a lightworker realizing my mission on Earth to make a positive impact by elevating people's consciousness and energy.
I've also been active as a model and talent in Japan for over 12 years, appearing in editorials, runways, commercials, campaigns, music videos, TV shows, etc. Recently, I made a debut as an actress in Los Angeles and am currently working globally. I am passionate about empowering Japanese women with AYA JEAN by sharing various life skills I learned from my own experiences! Looking forward to meeting you in person soon!
Instagram @melody.yoko
www.melodyyoko.com