2021.12.14 [Tue.] (18:00 - 19:15)
EPW Pitch Event -The Second-
The second pitch event will be held at EPW.
4 speakers who are EPW members and some investors and mentors will participate this time.
We are going to live stream on Instagram.Please take a look!
Please check the URL on Instagram a few days before the event.
@eat_play_works
【Speakers】
1.Ishiko Masayoshi / suwaru co.,ltd.
2.Kazuhiko Inada / EXTENSIBLE INC.
3.Michio Kobayashi / Paronym Inc.
4.Wim.Sakura / +base inc.
【Investors・Mentors】
・Kazuhiro Ishikura
・Yosuke Iwai
・Hiroshi Nakata
・Takashi Nishiki
・Katsuhiko Fukumoto
・Shigeru Masuda
・Another one person is planned
Note
※Honorific titles are omitted.Alphabetical order
※The contents will be updated.
PROFILE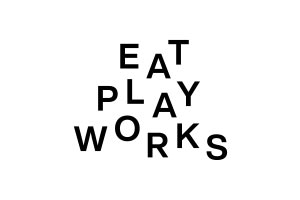 EAT PLAY WORKS
TAGS