2022.03.21 [Mon] - 2022.03.21 [Mon] (10:00 - 21:00)
¥10,000
EPW Wellness Program vol.3~YOGA×Sound Therapy× Healthy Food Lunch~(Includes a special offer which you can use EPW member's lounge and workspace.

This is the third time the popular EAT PLAY WORKS wellness program will be held.
The concept of "well-being" has become an established part of our lifestyle. Simply put, it aims to help us spend each day in the best possible a good mental and physical health.
We believe that making the most of each day is the most important thing in work but also in life.
EAT PLAY WORKS is a place where you can make the most of every day!
Awaken your mind and body with yoga and sound bath and enjoy delicious vegan food. Why not experience such a "somewhat pleasant weekend" where you can spend a relaxing weekend afternoon at the EAT PLAY WORKS facility?
Edwards Juri's yoga program "IGNITE YOGA", which is popular for its innovative style that is not bound by the existing yoga framework, and Crystal Om's crystal bowl-centered instrument, the sound therapy "Crystal Bowl" 432Hz. Experience "Sound Therapy". And from the restaurant "Okinawa Stock Store" on the 2nd floor of EAT PLAY WORK, we will prepare a healthy lunch of healthy food.
Time Schedule
・10:00-11:00 Yoga (IGNITE)
・11:00-12:00 Crystal Bowl "432Hz Sound Therapy"(Crystal Om)
・12:30-13:30 Healthy Food LUNCH(Okinawa Stock Store)
・13:30-17:00 You can use the facilities of EPW membership system if you wish.
※You can use 3F-4F (including terrace) freely. You can also drink freely.
Time
:March 21 10:00-17:00 (10:00-13:30 If you don't use the EPW facilities)
Price
:¥10,000(tax included)
Place
:EAT PLAY WORKS 4F
Contact
:03-6432-5021 (weekdays 10:00-20:00 / same day 10:00-13:00 )
Apply
:Please apply from the peatix site.
peatix.com →
※Please come to the reception on the 3rd floor by the elevator 5 minutes before it starts.
※Yoga mats are available. We have a changing room, but there are no lockers, so please manage your valuables yourself.
PROFILE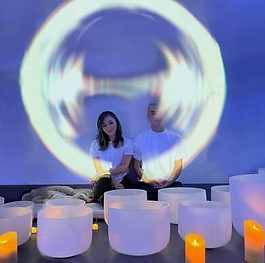 Crystal Om
Crystal Bowl "432Hz Sound Therapy"
It is a sound therapy centered on a crystal bowl tuned at 432Hz, where you can lie down and take overtones.The vibration of overtones works on the cells of the body to tune. In addition, the tuning of 432Hz is a tuning that has been used since ancient times and is also called "the frequency of the universe", and is suitable for harmony with nature. If you continue to be surrounded by beautiful sound and comfortable sound pressure, you will get away from tension and thought, enter a state of resonance with sensory dominance, and get deep relaxation. Here you will have a pure 432Hz experience that you rarely hear in your daily life.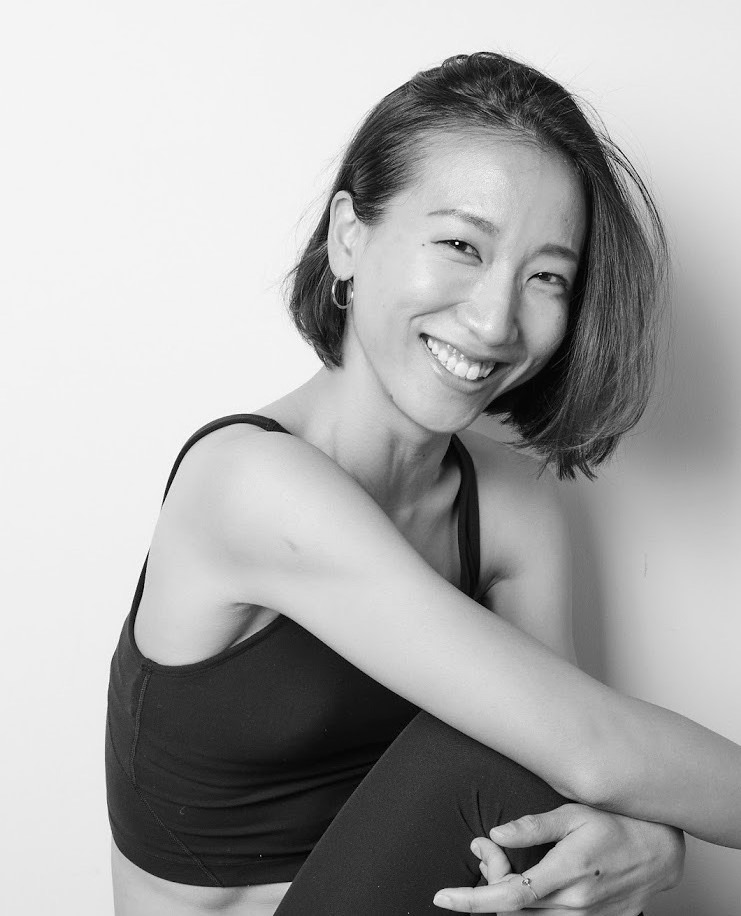 IGNITE YOGA『IGNITE SLOW』
IGNITE YOGA Instructor Miyuki Kai
IGNITE YOGA, presided over by JURI EDWARDS, makes yoga more efficient and modern, while focusing on the physical and physical effects that only yoga can provide, as well as a mindful and fulfilling lifestyle. This time, a program where you can experience both activeness and relaxation. In the first half, stretch to gently loosen the muscles, and in the second half, slowly deepen the asana while being aware of your breathing. By relaxing and using the muscles as you breathe, you can balance your body and mind and feel a deep relaxing effect. This lesson is recommended not only for beginners but also for maintenance of those who continue exercising.
Contact
TAGS