2021.3.29 [Mon.] (11:30 - 17:00)
EPW『Health and Beauty Day』
We will hold an event to provide and introduce products to EPW members for better work and good health under the theme of "Cosmetology and Health".
We introduce "Black Sesame Latte" from Mie Prefect.Gov., Dep. of Agriculture, Forestry and Fisher(Kuki Sangyo) and "SOY PROTEIN beauty" of HOLLYWOOD COSMETICS this time.
Black Sesame Latte
It is a powdered beverage characterized by the fragrant flavor of black sesame powder and domestic black soybean kinako.It contains plenty of dietary fiber, calcium, and iron, and you can enjoy the nutrients that tend to be deficient.No artificial sweeteners, fragrances, food colorings, etc. are used.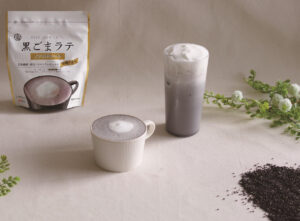 @kuki_kurogomalatte / #九鬼黒ごまラテ #九鬼産業
SOY PROTEIN beauty
A protein『SOY PROTEIN beauty 』 produced by a long-established cosmetics manufacturer who follows a career path with women for 95 years, with a focus on beauty effects.It was developed to maximize the characteristics of protein in terms of beauty and health.No food colorings, flavors, artificial sweeteners, white sugar, milk, gluten, or preservatives.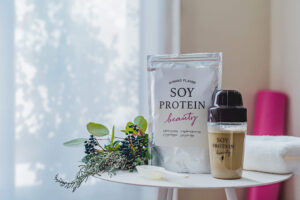 @hollywood_cosmetics / #ハリウッド化粧品 #ソイプロビューティ
About the product → https://www.instagram.com/hollywood_cosmetics/
This event ends when these products run out.
PROFILE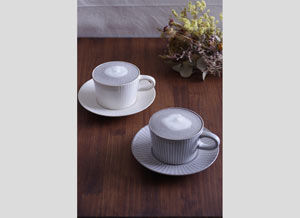 Kuki Sangyo Co.,Ltd.
We are a comprehensive manufacturer of sesame seed products. We follow the old-fashioned manufacturing method and manufacture safe and delicious products. In addition to protecting it, we also challenges anything about sesame seeds. Please try the Black Sesame Latte manufactured by our patented manufacturing method.@kuki_sangyo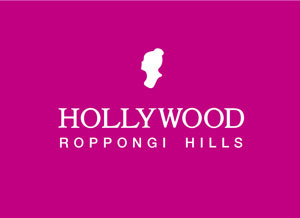 HOLLYWOOD COSMETICS Co., Ltd.
https://hollywood-jp.com/en/