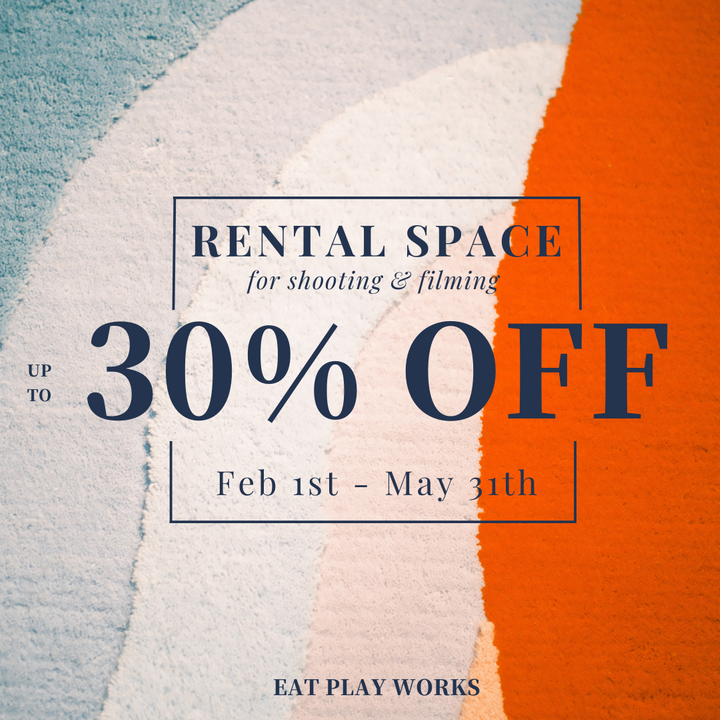 30% discount on rental space.
Our lounge area and conference rooms can be used as rental space for non-members.In order for more people to use EAT PLAY WORKS, we will offer a 30% OFF campaign for three months.

*EPW members can use them at half price.
*You can use it not only for still shooting and video shooting, but also for various scenes such as jewelry fashion exhibitions, wine events, get-togethers, and private parties.

February 1st 2023 – May 31st 2023

If you would like , please refer to the rental space page on the official website and contact us on the contact page.